Hi everyone,
This is just a little activity I hope to use in the first week of school to get to know my  class better. It's called 'All About Me Bag'. (catchy title, haha!) Bear with me, it sounds boring but I think it could work!
Basically, I am going to give each child a little bag on the first day with this little yellow man,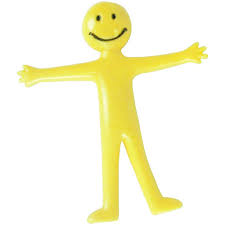 Each child will be given the little man to show we are all part of the classroom.  The bag is to bring home. They have a full week to bring the bag back. In the bag they can include the following: (and more if they wish)
A picture of them and their family, picture of a pet if they have one, a cut out or label of their favourite food, their favourite mini toy, title of their favourite book etc.
I have typed up a resource for this activity with a sample letter to explain it to parents. I will be using it with first and second but junior and senior infants would enjoy it too.
The resource can be downloaded here:
https://www.muinteoirvalerie.com/shop/all-about-me-bag/