Hello everyone,
So the bank holiday is over again, why do they go so fast?! I had a busy one, with a very special holy communion, lots of visiting, and moving house! Upon moving, I noticed (thanks to Tom's giving out) that I have A LOT of books. I mean a ridiculous amount. And that is just school books, not to mention my novels. So, Tom is adamant that our spare room won't become my office 🙁 Completely unreasonable, but anyway! He is right really, I have far too many books. It is three years since I began my training to become a teacher, so I suppose books and resources have just accumulated over the years!
Here is just a small selection of some of my books: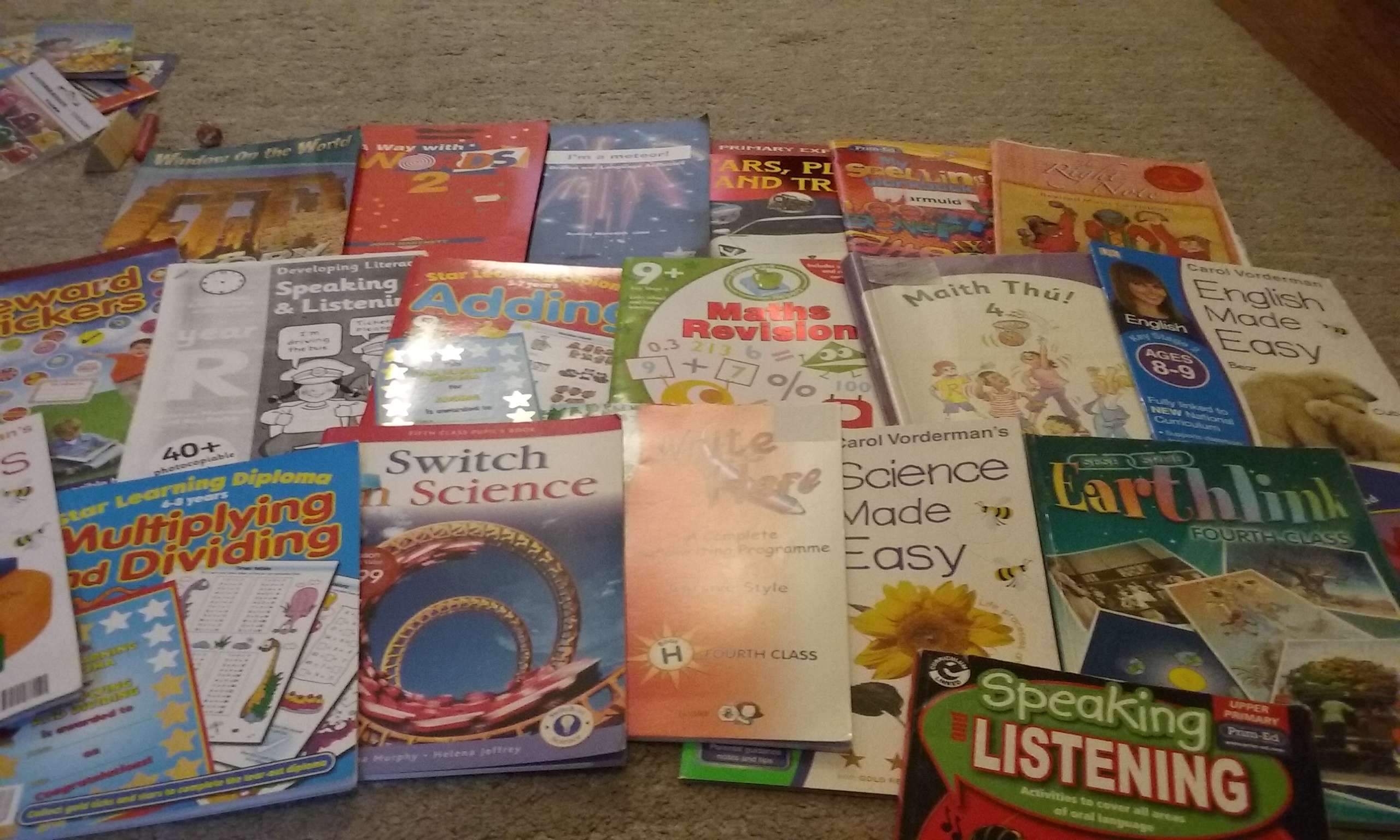 That's not even a quarter. So, in a policy of appeasement, I have decided to run a giveaway! All you need to do is subscribe to my website if you haven't already, and like and share the Facebook page. Comment on the Facebook page with the name of the book you would like to win, and I will be picking FIVE winners who will win a book of their choosing from the picture!
Good Luck![pb_builder]