Today I left Lara with Tom and skipped merrily to the Tesco in Balbriggan. I saw a blogger share some nice tops from there so I went in for a look. I was only gone an hour but it felt like I was away from Lara for ages! So I was happy to get back to her again! I didn't quite stretch to going for a tea but maybe next time.
Lara is three months now and I am almost back to my pre-pregnancy weight so I said I'd treat myself to some new clothes.
I bought this jumper and jeans. I love the autumnal colours, and the jeans are the contour ones which are high waisted.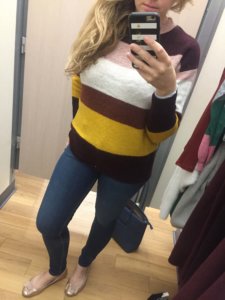 This white jumper was so soft, I didn't get it but I think I will next time. I always go up a few sizes in winter jumpers, this is a size 14.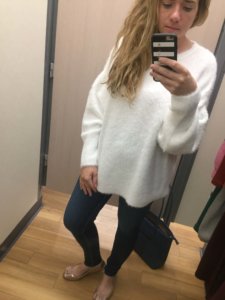 This photo is so dark, but its just a skirt and black polo neck. My staple outfit before having Lara!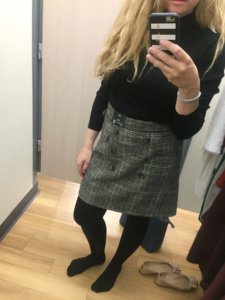 The same skirt again but with a different polo neck. This polo was only ten euro but the material is so clingy. It wasn't for me!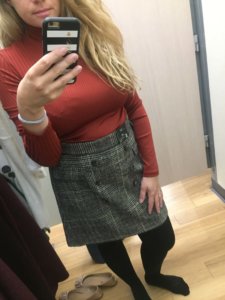 A simple dress which would be nice for parent teacher meetings etc.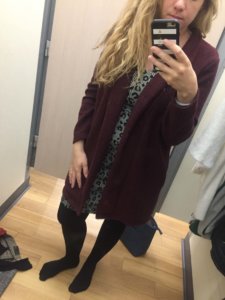 Love this rainbow jumper! I bought this too.