This is a guest post by Patrick Jackson, the man behind the Picker Pals programme. Patrick wrote this post to help raise awareness of this programme, which is fully funded and free for schools to sign up to! Read on to learn more!


I got a lovely message over the weekend from Mairead, a teacher in Cork who has signed her classroom up for a (fully funded) place on the 2021-22 Picker Pals programme. It really brought it home to me how the times have changed and how, in some ways, things were better back in the day. It also reminded me how important the work we do as educators is in bringing about needed societal change. And how nice it is when people go the extra few yards in communication! Anyway, here's the lovely message.
"I am so looking forward to setting up and starting your programme in our school. I was thrilled when I read your email and can just imagine how excited the children in my class will be. I am old enough to remember a time before plastic bottles. We used glass bottles to bring our milk to school and washed them with sand from the sandpit to clean them. Our lunches were wrapped in brown paper bags and the same bag was used to wrap the sandwich many times. A different world but so much better and we didn't realize it at the time. I am hopeful that with programmes like yours and the young people of today that a better way forward will be found. The fight against single use plastic has to be won."
Picker Pals is a popular environmental programme for lower primary school classes. Through a fun character-led song, story and educational world, the programme equips and motivates children and their families to go on litter-picking adventures and report their action to their classmates, taking the first steps to becoming young environmentalists. Picker Pals is currently recruiting suitable schools to receive this fully funded programme for the 2021-22 school year.
Each classroom receives a unique Picker Pod containing two fun books for every child in the class; a reader and an activity book. The heart of the programme is the Picker Pack which contains all the tools needed for an adult and child to go out litter-picking. Each week, the pack is taken home by a different child who leads an adult family member on a short litter-pick in their neighbourhood. The programme is supported with regular thirty-minute Picker Pals TV 'shows' delivered directly to the participating classrooms throughout the year. These shows feature environmental education presented in a fun and digestible way, news from the Picker Pals community and special guests. There are also puppets, quizzes and competitions for classes to interact with.
Principals and class teachers should express their interest through the Schools Interest Form here. Mention Muinteoir Valerie on your form and they're saying that the Picker Pals we'll be especially nice to you. You could even become a VIP (Very Important Picker)!


Philip O'Brien, a 1st Class Teacher from Scoil an Athar Tadgh in Carrignavar was enthusiastic about Picker Pals. "It's a simply awesome initiative that connects school to community with a joint sense of purpose. The pupils were incredibly enthusiastic to be given the opportunity to take the pack home. Many of them elected it as a key highlight of their year. I received many emails from parents with the line 'Who knew picking litter could be so fun?' when describing their child's excitement. I think that over time this initiative will have a significant impact on attitudes in our local area. It has been one of the most meaningful messages I have helped to communicate in my teaching career."

Parents have also wholeheartedly endorsed Picker Pals. The father of a 1st Class pupil in Sutton, County Dublin spoke of how his son "has this new awareness about the environment in which he lives and taking responsibility for it. The idea of him littering himself is almost unthinkable because he realises the consequences that it can have. At the same time, one of the other real benefits that he's shared with his brother is that we can have a very direct impact in terms of doing something for your community. The Picker Pack makes it so easy. As a parent you don't have to think about it at all. Once they get the pack, they're the boss. They have the Picker Pack and they get to take their adult out!"
There is no cost to participating schools who receive all the materials thanks to the Department of the Environment, Climate and Communications, Local Authorities and philanthropic and corporate sponsors.
Participation will be allocated to a limited number of schools in each authority.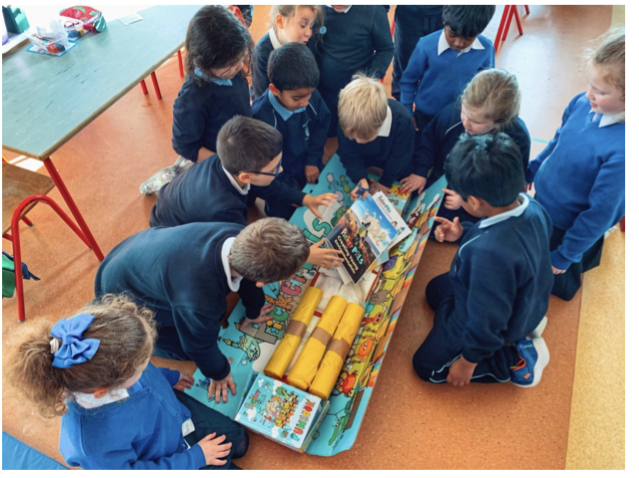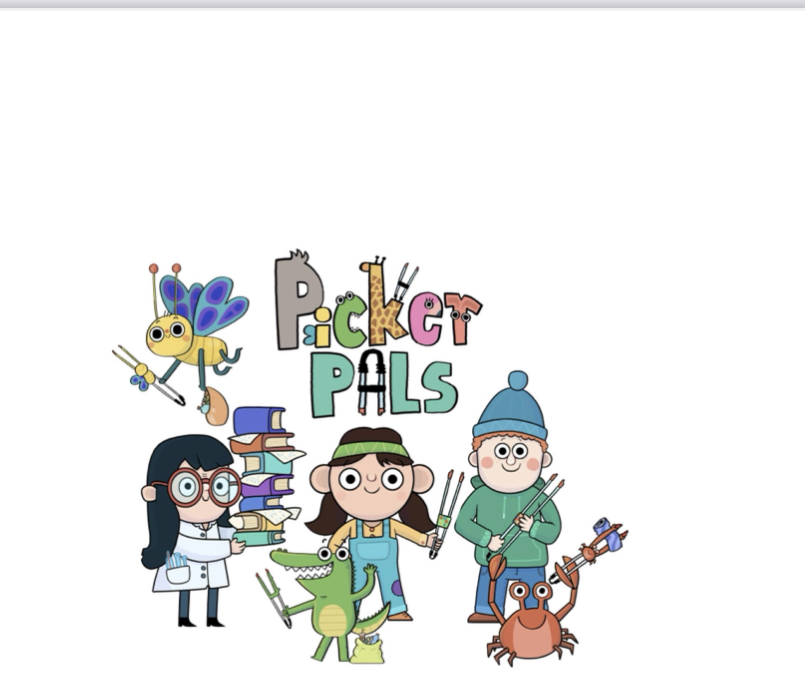 Author Bio
Patrick Jackson is an Oxford University Press author of courses for primary schools and the creator of the popular Picker Pals environmental programme. Having spent 12 years teaching English to students of all ages in Japan, he returned to Ireland in 2008 and has since then been writing, litter-picking and visiting schools in a magical cloak decorated with hundreds of pieces of marine debris picked off the beach near his home in Howth.
Link to sign up!
https://docs.google.com/forms/d/e/1FAIpQLSfcwYWxnQPrJTancuBcMKtqSjhzV9Tipxq133yZ1meiswRYCA/viewform

Links contained in this article
Sign-up form for Picker Pals 2021-22
1meiswRYCA/viewform
Linktree to all things Picker Pals including social media, brochure and websitehttps://linktr.ee/pickerpalsworld
Picker Pals Website
www.pickerpalsworld.org
Teacher Testimonial Video
https://www.youtube.com/watch?v=cUl8tw7S38U Parent testimonial Video
https://www.youtube.com/watch?v=4ra8u8PM8Bo&t=25s
Images (all can be used – permission granted by parents etc.