Hi everyone!
I have settled well into teaching practice. I have the loveliest children ever in the classroom, so that helps! My theme for this week and next is Travel and Transport. It is going well so far. The first thing I did was to set up a play garage in the library. It is still 'under construction', and we need a few tools but so far so good. Here's a few pictures: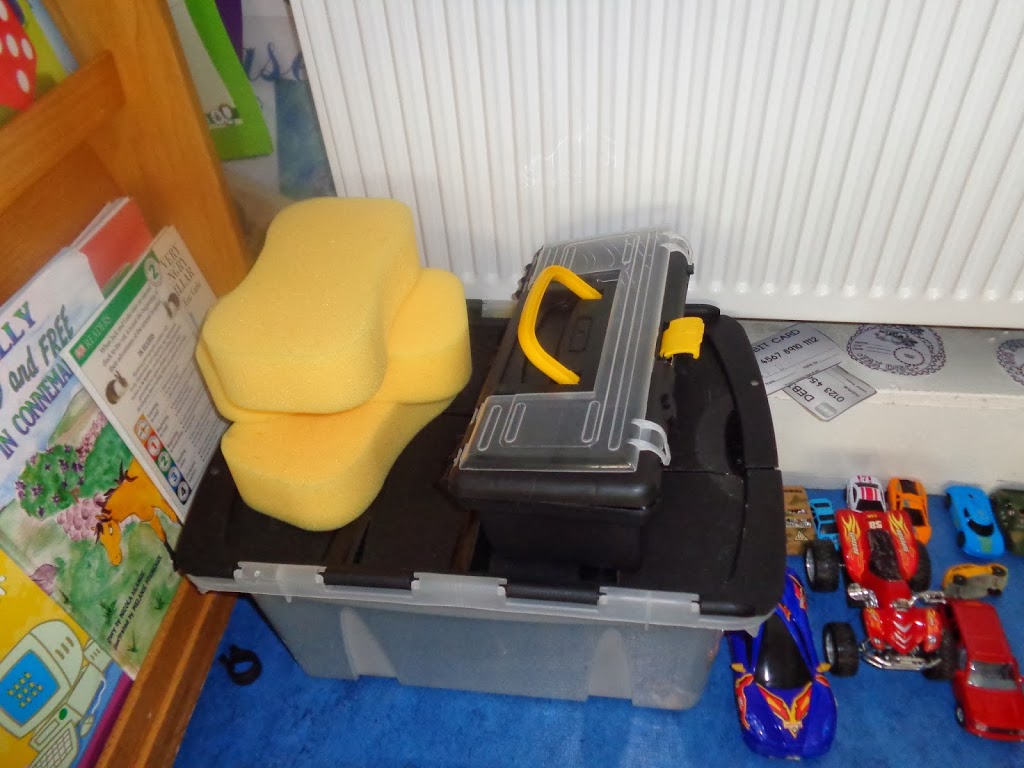 Tool Box/ Car Wash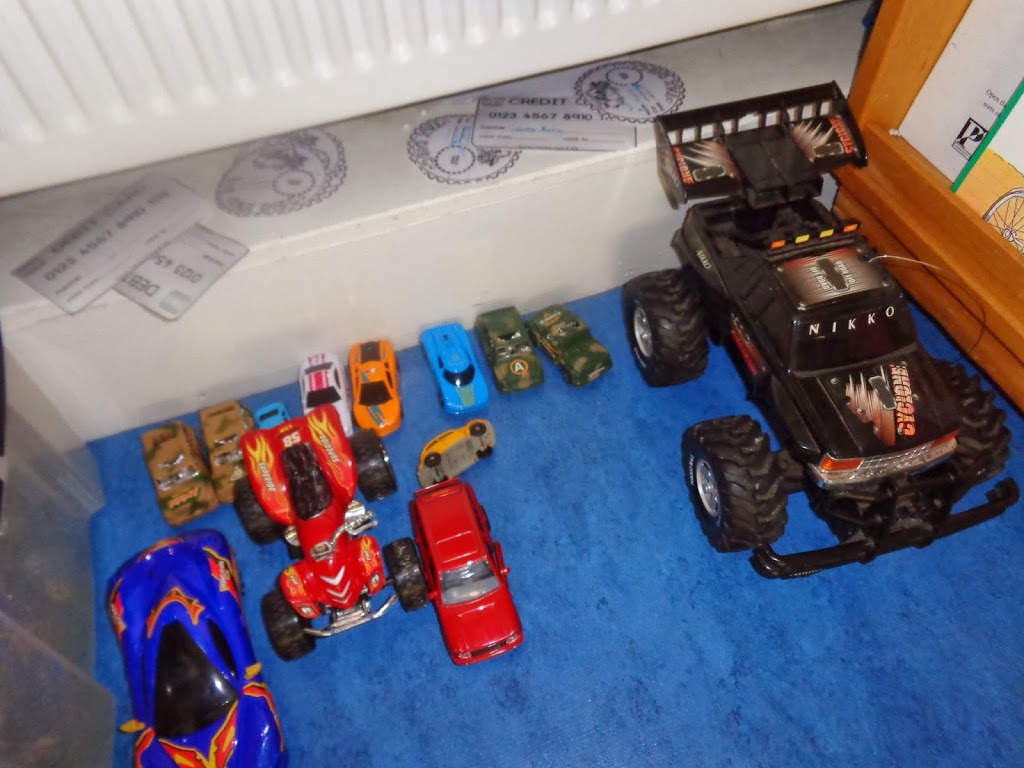 Cars in for repair
warnings/print rich environment 😉
So far the garage has gone down well, we used it for drama today and it was great! The children took on roles of mechanic/ customer and acted out scenarios from task sheets.
Early Finishers Table
I have a bit of work to do on the early finishers table yet, but so far I have:
Play dough and mats.
Dominos and playing cards, with a list of easy games attached.
Free writing copies
Fact books and templates, for e.g. name one interesting fact, something new you learned etc, ( let me know if you want the template, I'll email it on!)
Early finisher task cards. ( I got these off the blog 'If Only the Best Birds Sang'.) They are excellent, with loads of fun tasks to complete. (100 in total)
Guessing Game: the children have to guess how many cubes etc are in the container. There will be a sheet left on the table throughout the day for their estimates. I will uncover the real amount on Friday's. The closest guess wins a prize!
Chalk Board: This was a great investment! I am glad I bought a few. I used it today for letting infants practice Jolly Phonics on, but usually it is for early finishers to draw/ write on. One child a day will be allowed to write their news on the board. I also have mini whiteboards which may be worth introducing.
Snakes and Ladders...If you're REALLY good.!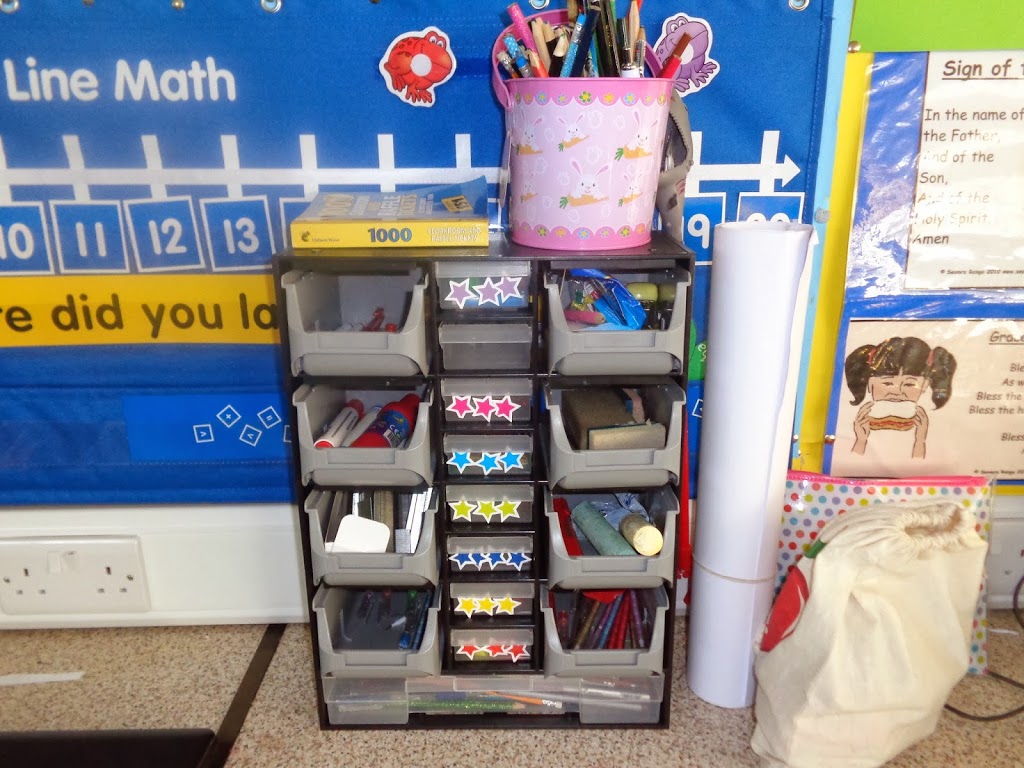 Trainee Teacher Toolbox!
[pb_builder]